Steering wheel restoration
Steering wheel restoration
If your car, boat, truck or any other motor vehicle has a worn-out wheel, you have come to the right place! 
Woodensteeringwheels.com offers steering wheel restoration; steering wheel repair for leather and wooden steering wheels. For us, perfection is the only possible outcome. A unique technology, meticulously developed methods and tools, as well as the top of the line components, allow the work quality to be exquisite. Through almost 100 years of experience, our team can boldly claim that we provide excellent steering wheel restoration service for any vehicle. 
In addition to regular refurbishment, restoration or retrimming, it is possible to make an entirely individual unit according to your preferences.  Customisation can be labelled as one of our calling cards! If you have an idea which you would like to make real – we can make it happen for you. Just get in touch!
In short; our goals are to restore wheels to mint condition or create a whole new unit just for you!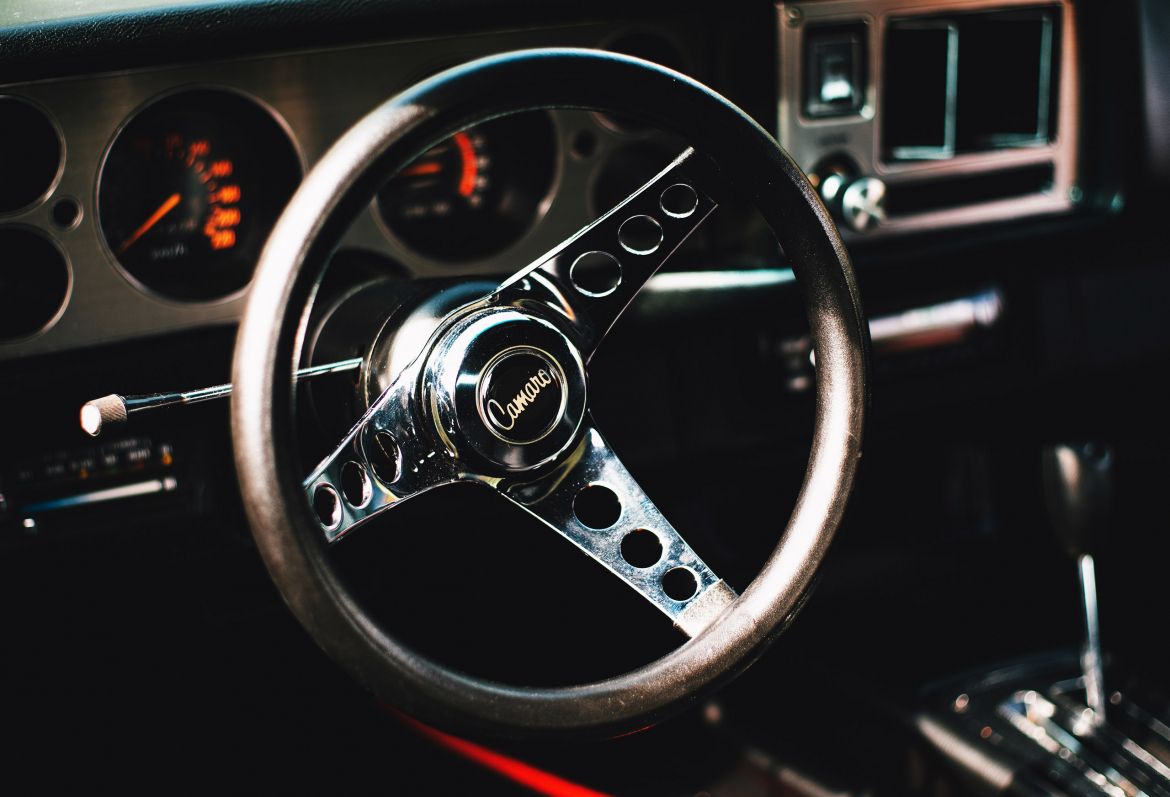 Leather steering wheel restoration
Leather is a material which deteriorates over time. Its appearance tends to worsen gradually. With time, wear and tear get too apparent to miss out. Scuffs and rougher areas will impact not only the looks but also safety on the road. A worn-out unit is unpleasant to hold; it makes the car harder to handle.  Leather suffers from exposure to the extremities of the environment (mostly moisture). To prevent your leather steering wheel from looking shameful, and to keep yourselves safer on the road, choose to restore it.
Our team has experience with tanning, which spans for many years. If magic fireballs are not real, our leatherworks can be labelled as 'the closest thing to magic'. This means that you can have a sense of luxury and premium quality from a restored wheel. The comforts and quality are equal to a mint unit of a brand new vehicle. We only use real leather. 
After almost 20 months of testing and comparing ten different raw material providers, we have settled on those which provide the most durability and longevity. The leather is applied by hand; the stitches are hand-picked, and the final product is flawless. The cost for recovering, steering wheel repair or leather steering wheels can vary. Check out the preferred wheel model on our website or make an inquiry to get a quote for a personalised unit!
Leather can also be combined with wood to make the most unique two-tone or classic leather steering wheel combos.
Wood steering wheel restoration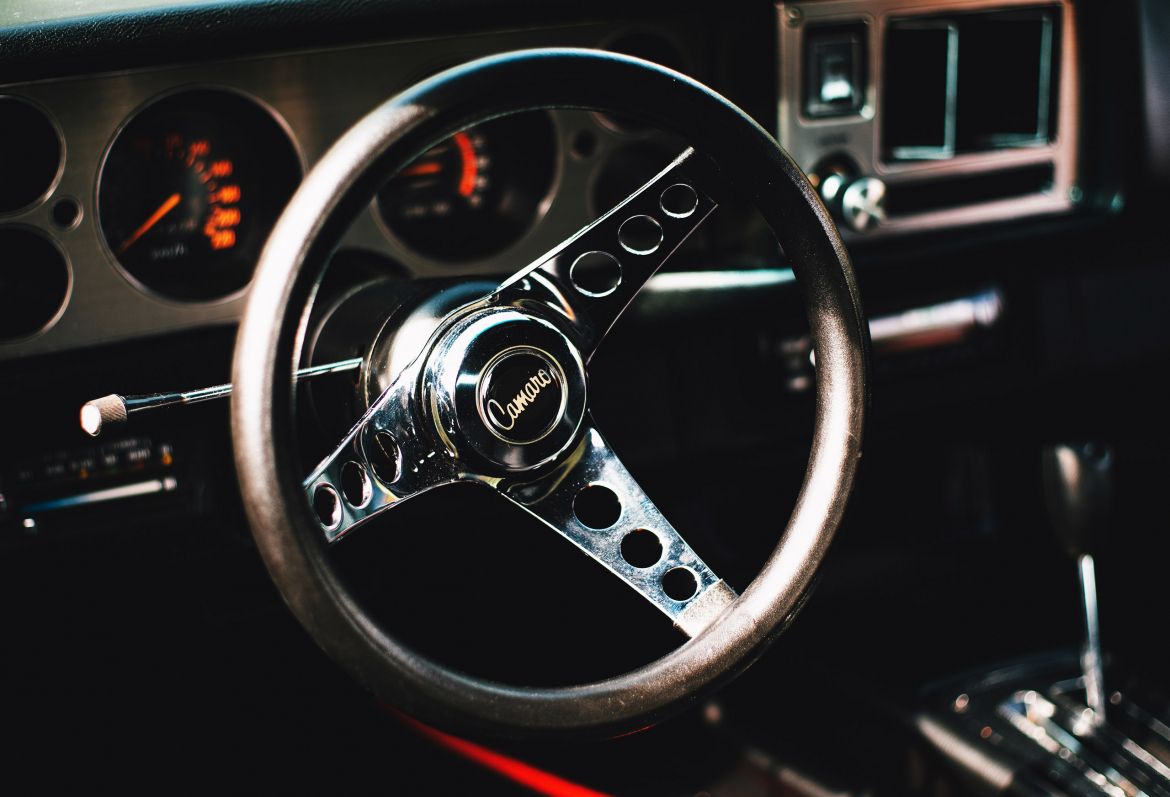 Wooden steering wheels (or those with wooden accents) never go out of fashion. In boats, they are widespread, while in cars, they show premium quality and luxury. woodensteeringwheels.com has close to 100 years of in-family woodworking experience. The knowledge about wood was passed down through generations. It is this exact knowledge which has allowed us to prosper in this field. We can make, restore and refurbish any unit, for any vehicle. Even the most sensitive detailing jobs are doable! For example, wood grain steering wheel restoration is a delicate matter, and we would be delighted if you dedicate this task to us. Our track record can prove that we are only aiming for excellence and, nothing else!
In terms of choice of wood: Mahogany, Walnut, Zebrano, Black Alder, Birch, Teak would be the ones we use the most. Time and practice have shown they make the best wooden steering wheels. The choice of wood depends on the sturdiness and toughness of the surface. We developed and perfected the technology for manufacturing and restoration. It took us three years to do so, and we now have the right materials and tools to step into the international market. Our team compared and discussed methods with wood experts and scientists. If we could compare it, our woodworking capabilities are equal to a high calibre Japanese science lab.
Wooden steering wheel restoration and manufacturing can let you express yourselves. Any initials, incrustations or personal preferences could be put on the wheel to make it unique. 
Steering wheel restoration price for wood wheels differs and depends on the make, model and whether there are additional individual requests. 
We want to add that our team has much experience carrying out wood grain steering wheel restoration. We can blend wood with leather for your personal liking! A sense of comfort and luxury will add that extra kick to your driving experience.
Why choose us for steering wheel restoration?
We are versatile in what we do.
For us, restoration service is an art form, a passion, hobby and business in that order. Unparalleled craftsmanship and precise manufacturing technology are at the core of our business model. If you contact us with an individual request, we can carry it out for you! However, at the same time, our brand is also heavily oriented towards the restoration of regular car wheels. To best sum it up here is an almost complete list of what we work with these types of steering wheels:
Vintage

– unique and retro-looking units.

Vintage steering wheel restoration

is amongst the most common services we provide.

Vinyl

– units with vinyl being the primary composite

Rim blow

wheels – specific to U.S. cars from the late '60s and early '70s, they have a unique look and feel. Since they are so rare and unique, it is no surprise that owners often opt for rim blow

steering wheel repair

rather than just throwing them away

.
Old

wheels – generally speaking they are units from old cars, boats, trucks, etc. Old is not synonymous with bad, so many collectors and enthusiasts get in touch to get their

old steering wheel refurbishment

done. 

Leather-wrapped

wheels –one of our fortes is working with leather steering wheels

Classic

– usually popular, recognisable or memorable units

Custom

steering wheels –made in small quantities, unique and sometimes personalised. We can refurbish or create a unique, custom steering wheel. The owner can also send their piece to us, once it shows wear and tear. We do

custom steering wheel recovering

services.

Handmade

– a handmade product

Suede

– pretty self-explanatory

Two-tone

– these are multi-coloured units. Working with them can be tricky since this is where colour coding and tone-matching are important

Paint-match

– a steering wheel which's

paint

colour (or colours) match the interior or exterior of the vehicle

Billet & Banjo

– unique, retro-looking steering wheels
Our technology can be applied to vehicles of all sorts, so it is no problem working with mass-produced vehicles or one-of-a-kind boats. Any considerate owner of road, air or marine vehicle can order steering wheel refurbishment from us. Enthusiastic owners/golf players could even choose to restore a unit for golf carts.
Most of our clients send us car steering wheels. However, we have experience with ship and boat, go-kart, racing cars, van and all sorts of unique vehicles. We are also successful in restoring wheels for semi trucks, 4×4 off-roaders or even for a tractor or bus. Our know-how could also be applied to such extraordinary tasks like refurbishing a one of a kind unit for a sailboat, gigantic yacht, even for a golf cart or an airplane. Also though it is not called a wheel on an aircraft, rather a yoke or a control wheel.
Need more convincing? OK. What if we say that you will not find this kind of high-quality service at our prices? Our services are affordable and well worth it. Usually recovering steering wheels can cost a lot, but with us, it does not.
We are new in international waters. Our advertising campaigns have just taken off. For three years straight, we have been only focused on developing and improving product quality in our domestic market. Now we know how to provide the cream of the crop type service to clients worldwide. This is why we began advertising. Use this opportunity to restore now. It is going to get more expensive as time goes by. In short, the current steering wheel restoration cost is very low. Why wait any longer to get it done?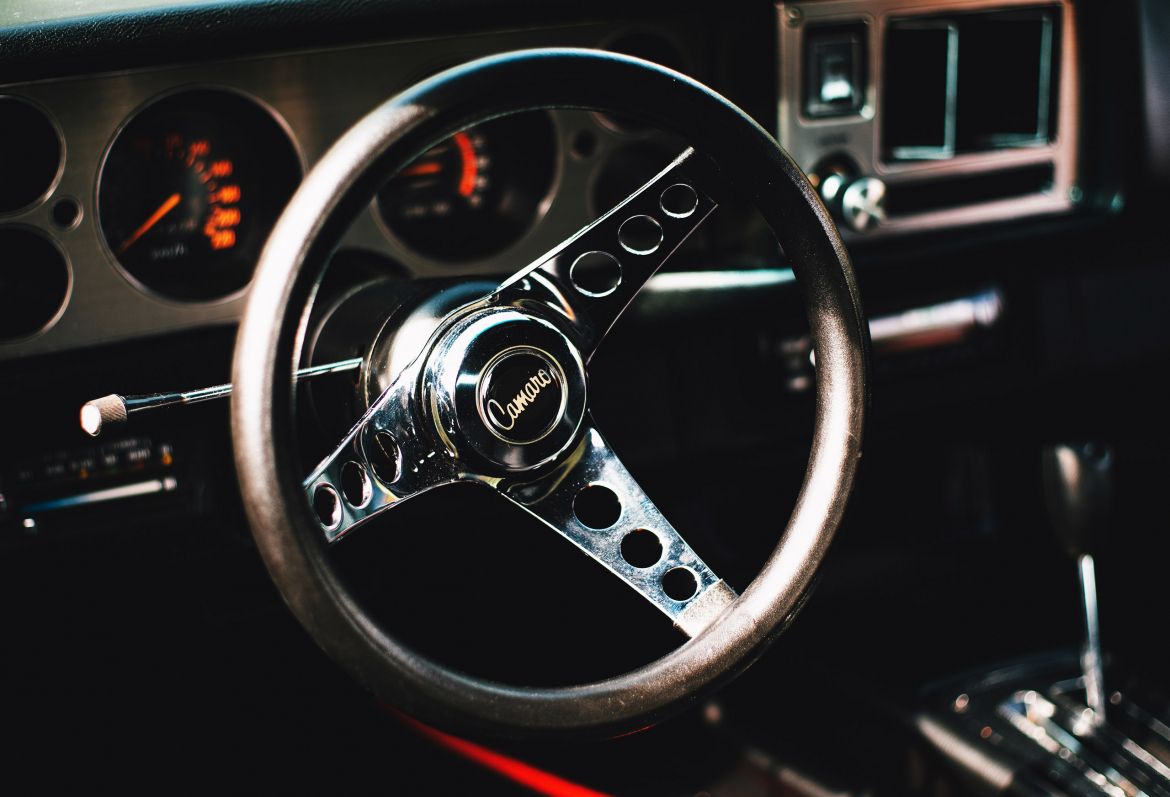 How do we do it & our prices
To begin with, let us once again mention that we have unique technology and work methods. We only use natural leather, hard-cover, refined wood (which can be individualised), varnish everything ourselves and do many things by hand. We recommend all owners to send us the carcass of the original steering wheel. Original wheel, which comes straight from the production line, is directly linked with safety while driving. It is a precautionary measure we use to avoid putting someone at risk with cheap plastic "Made in China". We think that steering wheel recovering or refurbishment should be done right, without cutting corners or making compromises. By following safety standards and using certified equipment – we strive for that.
Our technology does not affect the main features of the wheel, only its aesthetics. Geometry, functionality and mechanics are not changed.
We want to note that our team cannot restore heated wheels. Our motto is "do good or not do at all" and this why, for the moment we are not taking requests related to heated wheels. Carbon is also not serviceable at this time. However, we can add carbon imitation or carbon-like cover on wood if you wish to do so.
To know the exact steering wheel restoration cost, you have to scroll through our catalogue. If your project is unique and requires personalisation – contact us to get a quote. We can make even the boldest and most exceptional idea real. We will get back to you, likely via email or your preferred communication method of choice with the final steering wheel restoration price.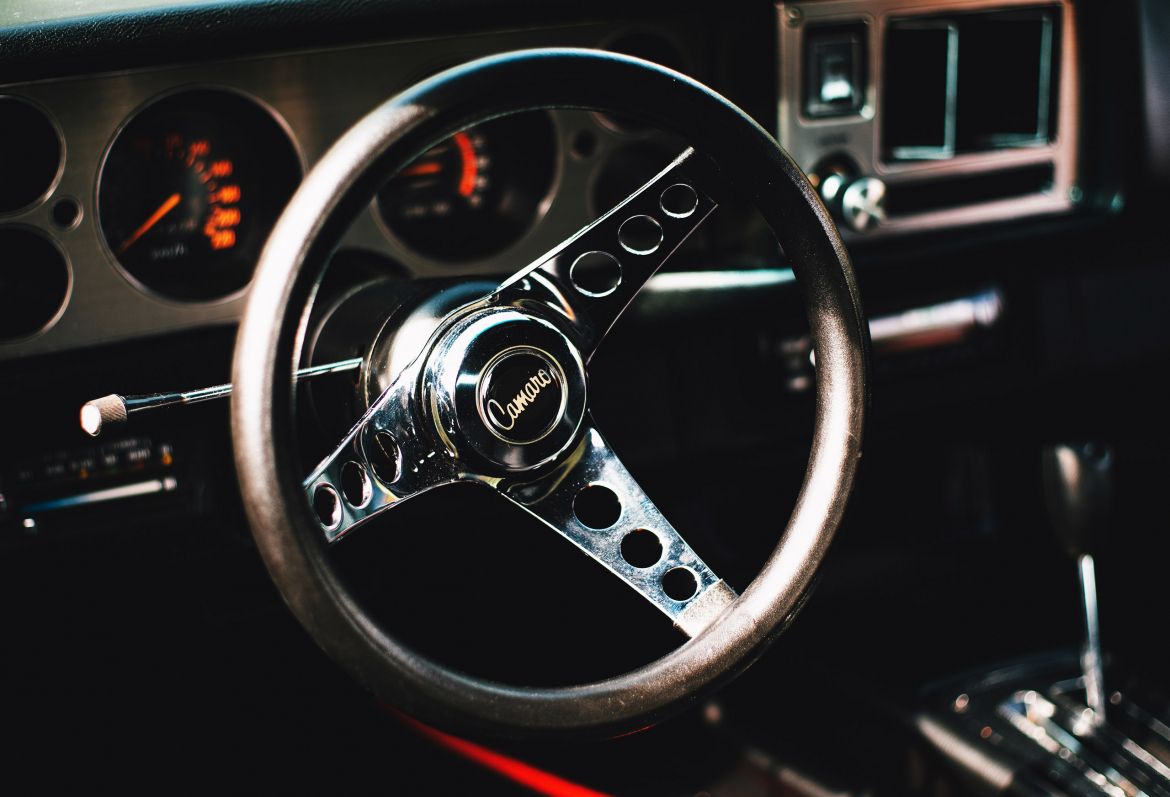 Throughout our time restoring and individualising, some car brands have become more common than others. Our core services are related to two of the German giants – BMW and Mercedes-Benz. The owners of these two particular brands provide the highest demand. This can be linked towards the high production numbers of these vehicles, and also to the fact they tend to rack up a lot of mileage and/or the owner's wishes to make their car look new or unique. Also, sometimes their owners seem to up the ante. They go the extra mile to make their car unique, such as ordering a custom-made wood grain steering wheel restoration for their vehicles. We would lie if we said that woodensteeringwheels.com is not up to the task!
That should also not deter you from the fact that we are just as competent in restoration with regards to other car brands. Our team has done marvellous works with Lexus, Land Rover, Porsche, VW, Jaguar car wheels. One type of cars that deserves mentioning – old American muscle cars. Pontiac, '60s and 70's Ford Mustang are some of the lot we get tons of orders from.
The end-result of restoration does not matter whether your car is right-hand-side or left-hand-side drive. British, Japanese, Irish, Australian or clients from other left-hand traffic nations should not hesitate to contact us. Manufacturers make sure all parts are identical, including the wheel. Our restored wheels can be easily mounted on the left or the right side.
Our clients & shipping / delivery information
We have clients from Europe, Asia, South and North America, Africa and also Australia. Even though we have not yet sent wheels to Antarctica, we hope to do it soon! Our list of customers is long and very diverse. They are enthusiastic car or posh yacht owners, collectors and even businesses. If you think that "there aren't any decent restoration service providers near me", let's get in touch. Our business model allows us to provide a service for customers 10 or 10 thousand miles away.
We ship globally. Our services are not restricted towards a country or continent. No matter whether you are located in Norway, India or Germany – we can deliver your order anywhere you want. For broader markets like the US, UK, Russia or Australia (to name a few) we can discuss a preferred method of shipping to make the delivery more affordable or convenient for you! Shipping rates may vary. Your party covers them. Get it today because prices will go up! As of now, the quality of work well exceeds the steering wheel restoration price.
Did we forget to mention something?
Still, have questions about steering wheels refurbishment or related customisation services? Please do not hesitate to drop us a line! If you are curious about the final steering wheel restoration cost for your project or wish to cooperate on a long-term basis – we are all ears!